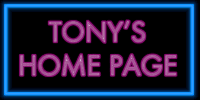 Last Updated 10th June 2000.

This Web page has been visited times.
Weather Check:
---
News (this site is a bit out of date)
I changed jobs in April 2000. I now work for Invisix at Stockley Park(a joint Motorola & Cisco venture) working on the next generation of Mobile Phones (GPRS, 3G & all that)
Check Out the Invisix Web site here



CCIE #4731
I passed my CCIE Lab on 26th May (1st Time). Only 1 year till I have to renew it !
---
Old Photos:
Jane posing in front of the Danube and Castle (where the Prime Minister Invited us to the New Year Reception)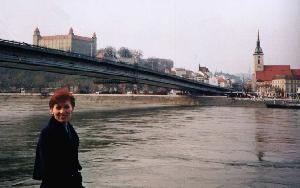 Jane at Bratislava Airport with her Private Jet in the Background. The airport is very very busy, sometime there are 4 flights a day !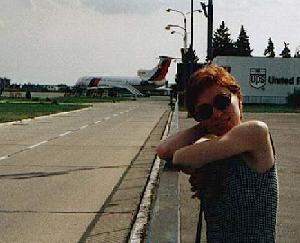 ---
---
This is where I spent the new year: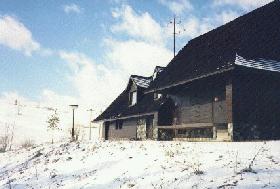 I can report that the Sauna is fixed although the thermostat is still a bit dodgy
This is Jana in Zdiar, she is covering her big sticking out ears up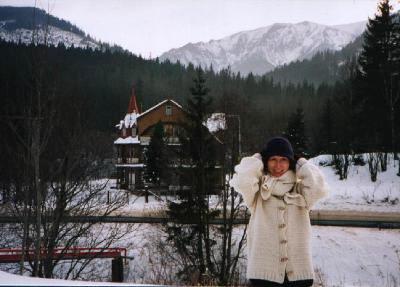 We went over the border to Poland for a day. The Bus only runs every 2 hours, so Jane had to try and hitch a lift. However, NO cars stopped for her. We had to take the Bus. On the way home the Bus broke down leaving us in a cold and dark bit of Poland.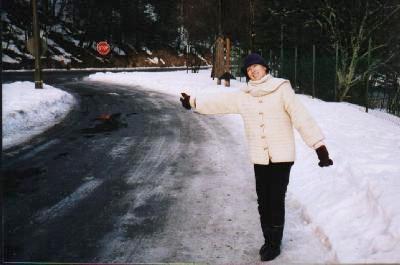 One night we got the car stuck in the Snow so Jane had to drive it out while I pushed. However when she said 'remind me which pedal does which' I decided to drive
---
Results: ENGLAND 20 SLOVAKIA 4
Jane is very important, she flies around the world in her Private Jet shown below (TU-154). Shes just come back from New York & Washington in it. Personally I'd prefer to go on BA or Austrian Airlines because they serve funny food on the TU-154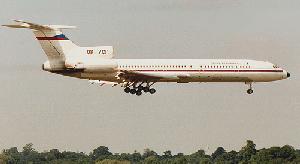 This is Jane doing some modelling work: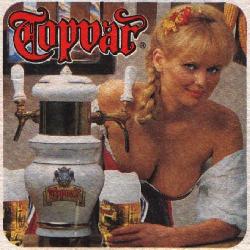 Pictures from the Archive
Taking off from the Bristol Balloon Festival last August in the Telindus Balloon: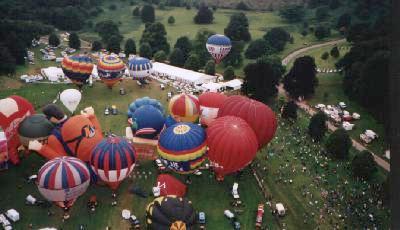 In the summer I decided to improve my CV so I took a course in Fire-Eating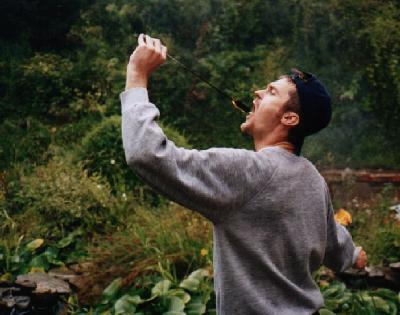 As you can see I am now qualified to eat yellow fire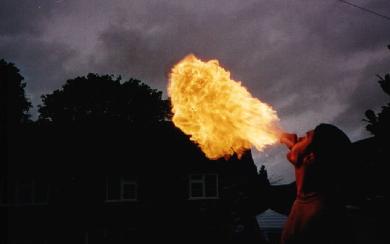 Me fishing in Barbados: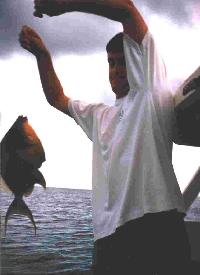 Can you beleive that I have not been anywhere for a couple of Months (apart from Slovakia of course)
Hey Im back from Washington State/California, Italy, Germany & Slovenia (well Slovakia actually but its near there). Also been to Poland, Czech Republic, Denmark, Hungary.
Crossing the Golden Gate Bridge was quite dangerous - Not because of theEarthquakes or the strange way they drive on the wrong side of the road but because I was trying to take a photo while driving along (Ho ho).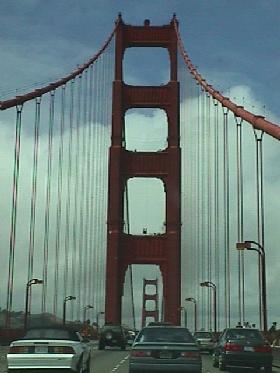 Check-out the Hotel in Italy I went to, and I got paid to go there, My umberella was number 49.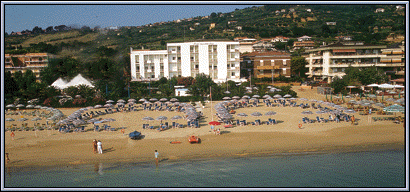 This is me hard at work earlier this year...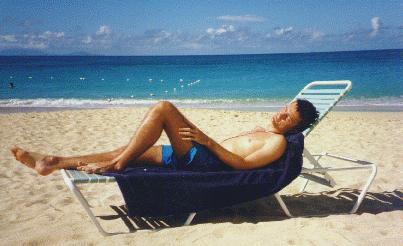 This is me at a Cheveny Hrud (I think that means red castle) in Slovakia, the photo was taken by a very talented Accoridan player named Jane
---
Slovakia 1 Report (now without pictures !)
I've given up writing trip reports from Slovakia. I do the usual stuff when Im out there - Visit Museums, Irish Bar, visit castle, visit caves etc...
---
---
What Else is New ?
Dunno
My Lovely Links
Click Here For - 'Bennett' The Interactive Tour
Paul Bennetts Home Page (Contains Dodgy Material)
Live Web-Cam of Paul Bennetts Desk.
Its the Teletubbies !
My pal James Young's Web Site
---
My Hobbies: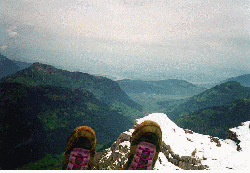 Switzerland Summer 95 & 96 (Paragliding)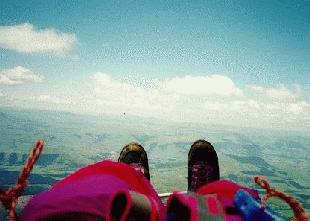 South Africa Feb 97(Paragliding)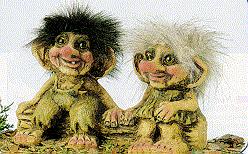 My Trolls Bjorn & Bjornetta who have started at Fulltime Troll School now
I've just realised that I dont actually have any trolls, I gave them away as presents !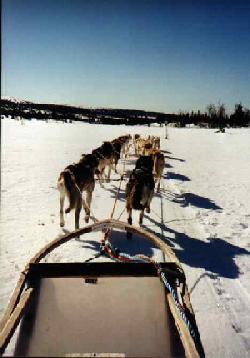 This is how I got to work when I worked out in Norway.
Look, this isn't a hobby but I put it here anyway....My Oldish Car.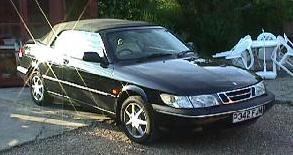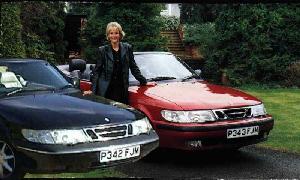 Look who drives the same car as me (Ulrika). Although the colour is not as nice
---
My mail address is tonywye@hotmail.com
If you have comments about WYES WORLD WEB please use the comments form below to Mail the Webmaster (Thats me !):