Focus on Pauls Shirt
---
Oodles of Style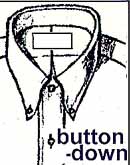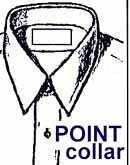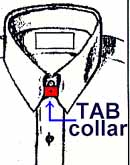 Designed exclusively in HK as part of the "FatBoy Atire Traditional Inventory" Autumn Catalogue (FATI for short) by the famous fashion designer Mr Lee Wan Wong of Hong Kong. Hand Crafted from 100% Nylon these shirts are silky smooth yet look the business. Being made from Nylon means they only need washing once a week, but in a recent interview Paul revealed that "They are such good quality that I only need to wash them once a month, except if I spill dinner down them or one of the kids is sick over my back then I wash them after 2 weeks"

Wyes World Web tracked down Mr Lee Wan Wong in Hong Kong and asked him about next seasons designs, his reply was "Tventy sex egg flied rice, sveet sar poooork."

Paul can sometimes be seen wearing his designer 'Bull Polo' shirt. This is white in colour with Green ribbing. Wyes World Web made contact with Ralph Lauren the designed of this shirt. However we were told that the 'Polo' refered to the mint and not the fashion designer.
Return to Focus on Bennett